Certified Course Reviewer
Certified Course Reviewer
Transforming education for the future
The Peer Review Portal (PRP) and the Higher Education Leadership Institute (HELI) are pleased to  offer a professional development short course in Course and Assessment Review leading to certification as a course reviewer by HELI and recognised by the PRP.
This online course has been developed specifically for participants who undertake course reviews for the Tertiary Education Quality and Standards Agency (TEQSA), universities and independent higher education providers. This course will help participants develop best practice in course and assessment review methodologies.
Over five weeks, participants are guided through five modules created to help develop best practice in Course and Assessment Review, aiming to improve course quality and regulatory outcomes. Each week consists of readings, content and an online asynchronous Q&A.
Normally the course requires participants engage for 10 hours each week (approximately 3hrs directed, 7hrs self-directed), however this may be more or less depending on your individual experience and expectations. Included in the course there are two one-hour Zoom clinics led by the Course Educator, one each in weeks three and five. The Course is delivered through HELI's learning management system.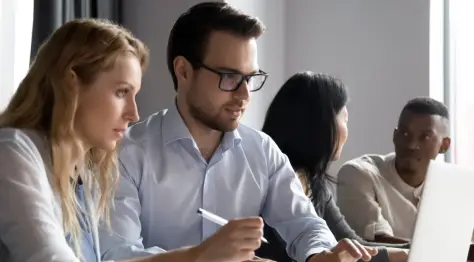 Graduates of the Certified Course Reviewer will be able to:
The Certified Course Reviewer consists of the following 5 subjects:



Course Design Review
Week : 5

Learning Outcomes
Week : 2

Subject/Unit Design Review
Week : 4
There are two assessment tasks specified in the course: a subject/unit design review; and a course design review which are due one week after the end of the course
Students who successfully complete the two assessments will receive a HELI certificate, recognised by PRP as Certified Course Reviewer.
Holistic Approach to eLearning


Excellence in eLearning


Learning Design and Execution


Innovation in Learning and Education
The Higher Education Leadership Institute (HELI) is an institution of higher education aimed at serving targeted industry, higher education, and government education needs. Through its team of higher education experts and researchers, HELI currently delivers global best-practice specialist programs in elearning, higher education and research. In doing so, HELI seeks to develop employment outcomes for graduates in higher education and industry and to promote career advancement within these sectors. With an initial focus on elearning and now through education in research, HELI is committed to supporting the development of modern elearning and research skills across the economy. HELI's selected programs are aimed at enhancing data-based decision-making and delivery of education and development programs across education and business sectors to meet today's organisational development needs.
Whilst there are no specific eligibility requirements to undertake this course it is highly recommended that participants have a strong background in higher education learning and teaching.

HELI offers a pathway to Master of eLearning and an exceptional eLearning and digital experience with the combination of unique methodology, contemporary theory and industry practice.
The Certified Course Reviewer designed to support learners aim to advance their careers as teaching and research or education-focused academics or casual university teachers.
HELI is committed to supporting higher education professionals by providing engaging, industry-leading qualifications that prepare you for success in your current position or future aspirations. Our team includes experts across a number of disciplines including teaching and learning technologies who can help guide your progress through this fast-paced field!
While the regulatory framework of Australia's higher education sector is complex, our experts can help your institution navigate it with ease. We also provide strategic advice to prospective buyers and merger partners concerning any issues that may arise from this process.